Glass Partitions For Office
Crystalia interior partition systems offer a harmonious approach to crafting captivating interiors. With their use of glass partition for office and walls, they create a sense of elegance and seamless visual continuity that is unparalleled by any other material. These sleek and transparent elements provide clean sightlines, enhancing the overall aesthetic appeal of any space. When it comes to creating inspiring interiors, Crystalia's interior partition systems are a standout choice.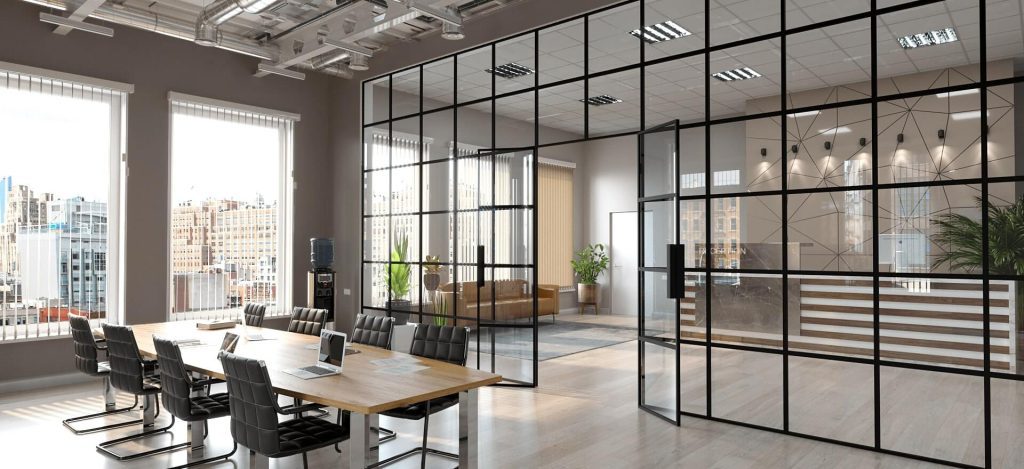 Custom Steel Glass Partition for Office
Custom steel glass partition for office are known by various names such as French doors, crittal screens, and grid partitions, but their essence remains unchanged – they are the epitome of inspiration in the market. Each steel partition is meticulously crafted to order, ensuring a fully customized solution. Crystalia Glass offers a comprehensive service that encompasses everything from the initial design phase to the final installation, guaranteeing a seamless and inclusive experience for their customers. When it comes to custom steel partitions, Crystalia Glass is the trusted provider that delivers excellence at every step.
Aluminum Glass Partitions
The aluminum and glass partition for office system stands out as one of the most versatile options available, particularly for spaces with open ceilings. Its flexibility extends beyond functionality to design, thanks to the unique construction of the aluminum profile, which enables it to be combined into a multitude of captivating patterns. This system offers endless possibilities for creating visually appealing and customizable partitions that perfectly suit your space. Whether you're looking for practicality, aesthetics, or a combination of both, the aluminum and glass partition system is a top choice that offers remarkable adaptability.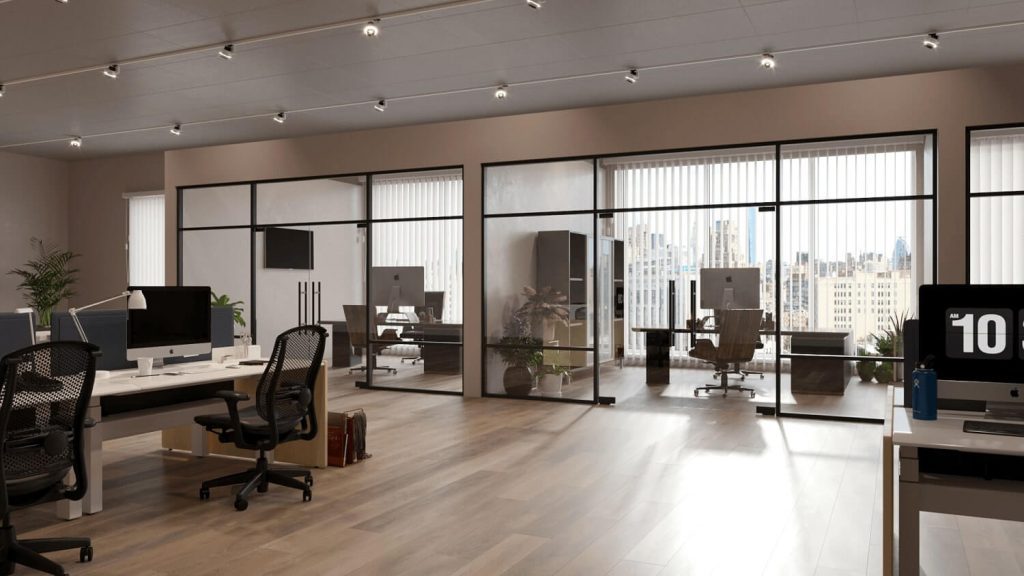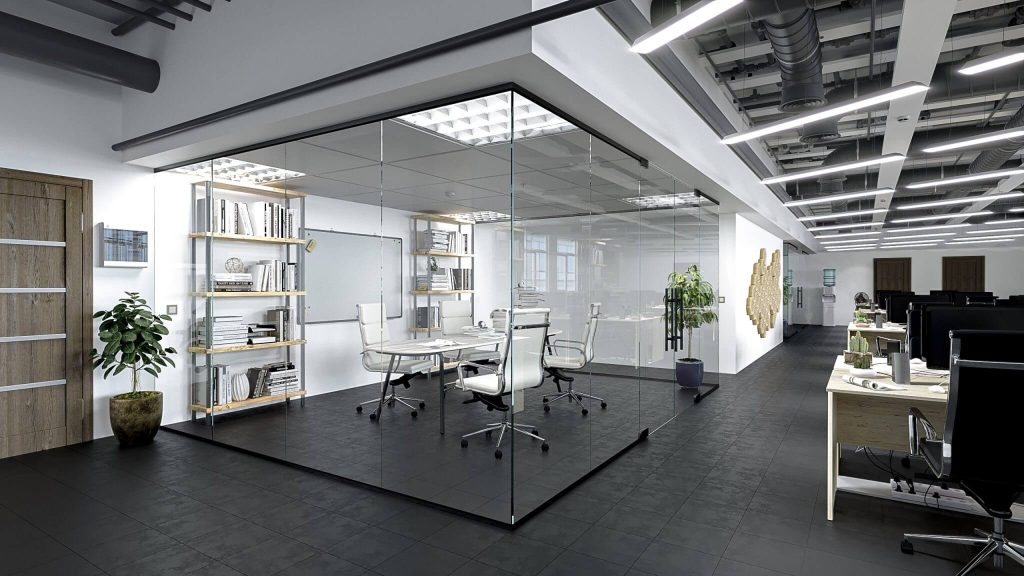 Frameless Glass Partitions
The minimal frame design maximizes the influx of natural daylight into your space. By incorporating more glass and reducing the frame, it not only enhances the aesthetics but also offers unobstructed sightlines and improved visibility. Frameless glass walls are best paired with swing or sliding glass doors, depending on the specific configuration of the area and the preferences of the customer. This combination ensures a seamless and harmonious integration that optimizes the functionality and visual appeal of the space.
Glass Partitions For Office
Glass walls offer business owners the opportunity to create comfortable and secure working environments for their employees. Installing partitions in the office ensures the maintenance of natural lighting levels. Furthermore, the combination of glass and metal hardware enhances the overall interior aesthetics, providing unlimited design possibilities for various modern office spaces. As a result, glass partitions for offices are gaining popularity and attracting more and more admirers.
Glass partition for office are highly preferred due to their aesthetic and functional qualities. Compared to fixed walls, partitions are easy to install and can be easily removed if needed without major disruptions to the building's supporting structure. Additionally, glass structures have a minimal load factor, ensuring they do not impose excessive strain on the office building's ceiling. This characteristic positively impacts the safety of any potential remodeling or renovations within the office space.
Advantages of glass for partition office :
Ease of installation: Glass walls can be installed within a short span of 1-2 days.
Minimum weight load: Typically, the ceiling does not serve as a weight-bearing structure for glass walls.
Attractive appearance: There is a wide range of glass and hardware options available, allowing for customized and visually appealing designs.
Increase in natural light flow: Glass walls enable a better flow of natural light, leading to a higher quality working environment and increased productivity.
Service life: Glass walls require minimal maintenance while ensuring maximum quality and longevity.
Elevated look for the office: Glass walls contribute to a sophisticated and modern aesthetic for the office space.
Quality assurance: Metal and glass hardware used in the installation undergoes rigorous quality checks to ensure optimal performance.
Elimination of visual defects: The processing technology involved in glass wall production utilizes high-precision equipment, resulting in a flawless and defect-free finish.